The DSC Foundation funds grants from resources provided from DSC Convention revenues, funds raised from events both conducted by the Foundation and the DSC Chapters, and direct contributions from individuals and entities that support, and passionately believe in the mission of DSC.
As the DSC Foundation continues to grow in influence globally, it is important that our members, supporters, and the public at large are updated on the good work your generous support makes possible.

NEW – Download and Print the latest Grant Application
If you are unable to apply online you can now print a hard copy of the application and mail it in.
Click Here for the PDF Application
Tanzania Lion Illumination Project
Tanzania Lion Illumination Project is working very successfully in Tanzania and Uganda to stop human/wildlife conflict with flashing solar lights which are installed around each pastoralist's boma to chase predators away from the livestock, stopping retaliatory killings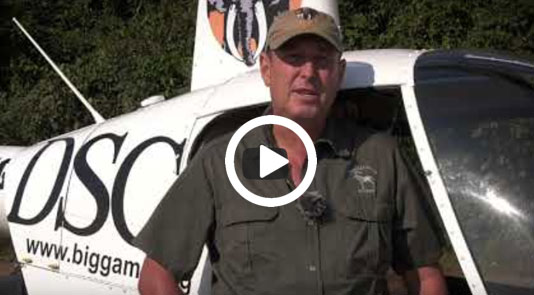 Zambeze Delta Safaris Anti-poaching Unit
In Mozambique, our latest grant will continue the Foundations support of the incredible anti-poaching efforts by Zambezi Delta Safaris. This grant will keep foot, motorcycle and the DSC helicopter patrols operational in one of the key ecosystems in Mozambique.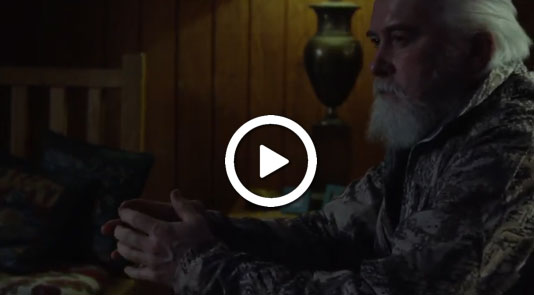 Wild Harvest Initiative
This grant will support Conservation Visions' efforts to create, evaluate and communicate the combined economic, conservation, and social benefits of recreational wild animal harvests in American and Canadian societies.
Wild Harvest has effectively engaged the conversation while providing scientific insight concerning the relevance and significance of sustainable use hunting.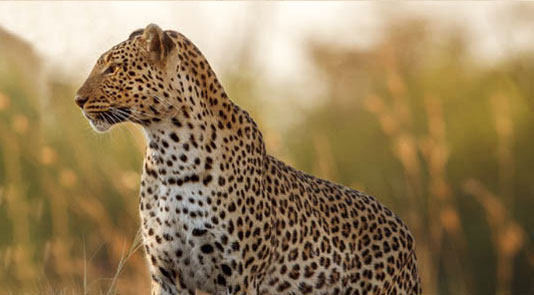 McCallum Safaris in Tanzania
This grant was made in support of their ongoing leopard study. This grant will provide both radio collars and game cameras that will continue to track numbers, movement and mortality of leopards over a huge range of country inhabited by this species.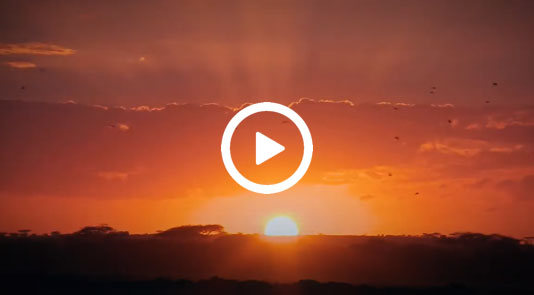 Hunters CARE
Anti-poaching has never been more critical for the protection of wildlife in Africa than they are right now. The shutdowns caused by the COVID-19 pandemic have forced anti-poaching units across the Dark Continent into a desperate situation, as much of their funding is provided by hunting revenue.
The DSC Foundation Hunters CARE Program has already put many grants into the field Across 7 African countries, resulting in over 16 million acres that are being protected.
Please donate and support these critical boots on the ground!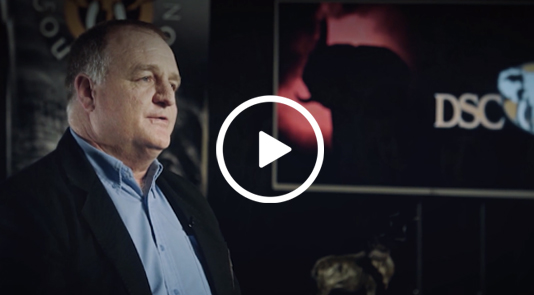 DSC Frontline Foundation
DSC Foundation continues DSC's support for the DSC Frontline Foundation program that provides financial relief to eligible professional hunters and members of their staff who are injured in the course of providing professional hunting services (and to the families of those killed while providing those services) as well as to eligible individuals who are injured or killed while providing anti-poaching services.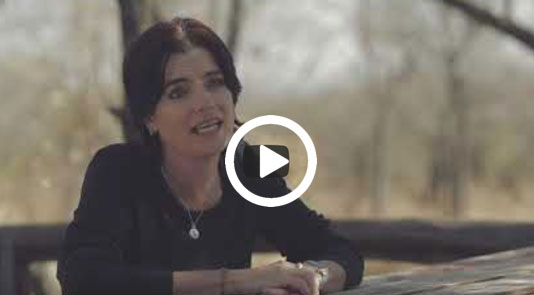 Southern African Wildlife College
DSC Foundation continues its longstanding support of Southern African Wildlife College. This grant will support the Southern African Wildlife College's Responsible Resource Use (RRU) unit (previously named the Sustainable Use and Field Guiding (SUFG) department).
The department offers accredited training programs in support of professionalizing career opportunities for Field Guides and PHs. This in turn will help set standards of practice to ensure that hunting and guiding is ethical, sustainable and is carried out responsibly.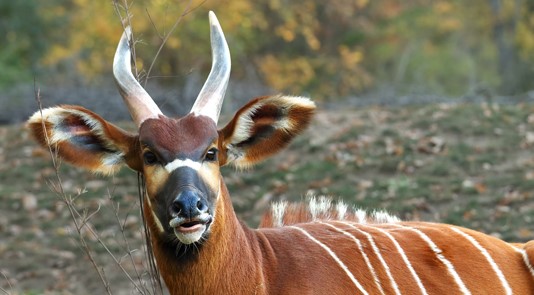 Northern Operations Africa
In order to bolster anti-poaching efforts in Cameroon's critical forest and savannah eco-systems, DSC Foundation has continued to support the tremendous work being done by this outfitter.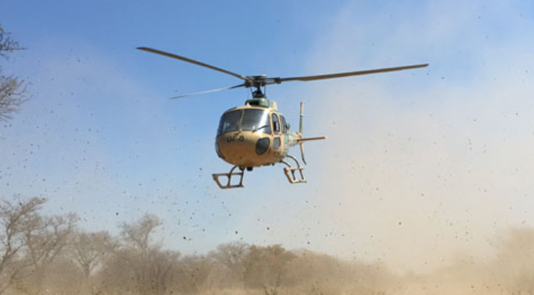 Adam Clements Safaris
Received a grant to assist anti-poaching programs currently in place in Tanzania's Moyowosi Game Reserve. Portions of this grant will go towards the purchase of a helicopter or airplane to pin-point poaching threats and to assist ranger 'contact teams 'on the ground.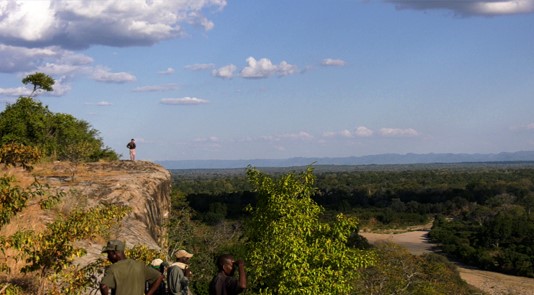 Save Valley Conservancy Fund
This grant will be used to purchase a 4×4 off-road vehicle and two motorcycles to be used by their special forces 'fast response' anti-poaching teams.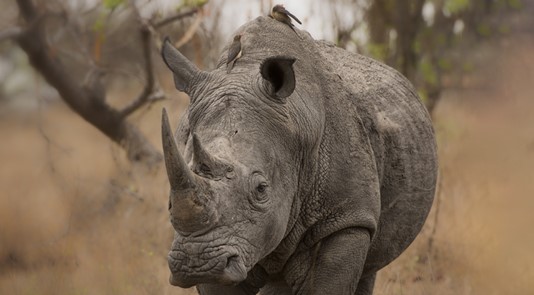 Eco Defense Group
South Africa's famed Kruger National Park, and in particular the parks threatened rhino herd, will receive much-needed protection through this generous Foundation grant to Eco Defense Group. This highly effective group of "Quiet Professionals' operates within the Kruger Park Corridor, and their history of success in both poacher contacts and arrests makes this one of the Foundation's most effective grants.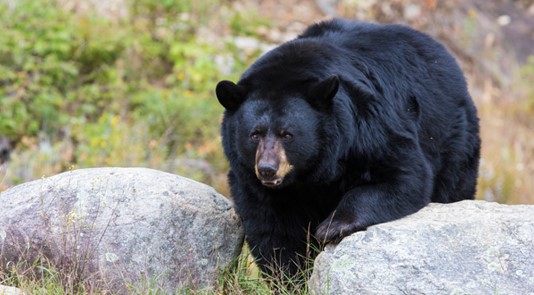 Texas Parks and Wildlife Foundation
The first DSC Foundation grant will assist with an exciting program aimed at helping the natural recolonization of black bears in west Texas.
A second grant was made to purchase forward looking infared , or FLIR technology to assist biologists in a helicopter or small aircraft to attain more accurate aerial wildlife surveys.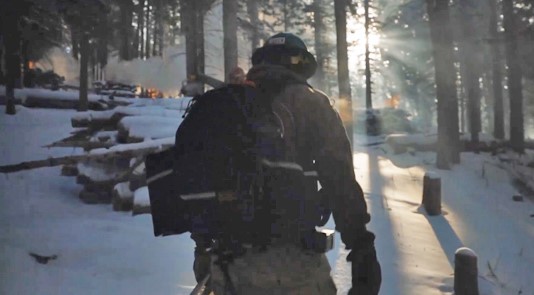 Philmont Scout Ranch
This grant in New Mexico will help the historic Philmont Scout Ranch with land management work aimed at thinning forest growth and ladder fuel reduction to promote forest and watershed health, both of which help reduce the risk of catastrophic wildfire events.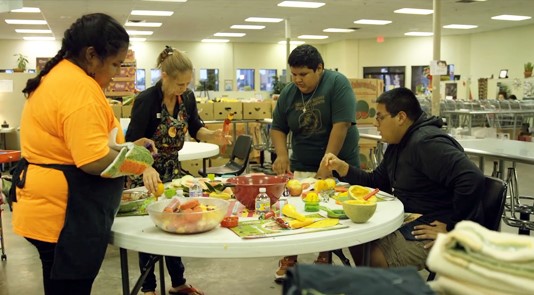 Feeding Texas
Feeding Texas received a Foundation grant to help spread the message that hunting is not only a treasured tradition, but also a valuable wildlife management tool. This outstanding program not only feeds the hungry, but educates, advocates and provides perspective on unique ways Texans can contribute to both the conservation and management of our lands.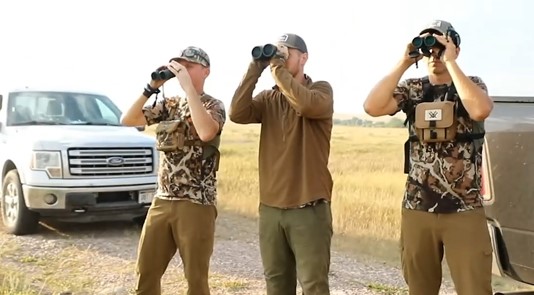 Identical Draw
Identical Draw and their newhunter.org website make it easier for seasoned, mentor-minded sportsmen and new hunters to connect. DSC Foundation is proud to support their work to broaden participation in the sport of hunting.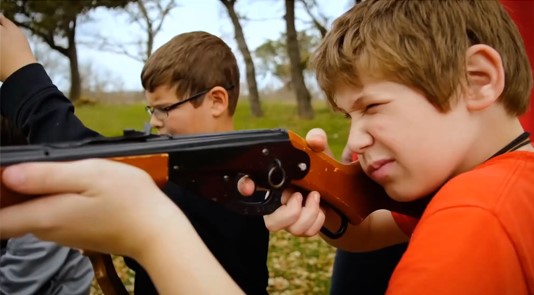 Kids Outdoor Zone
Kids Outdoor Zone has to date trained over 800 adults in 23 states and Canada to use shooting, archery, conservation and hunting to mentor at-risk youth, and DS Foundation is proud to support their efforts.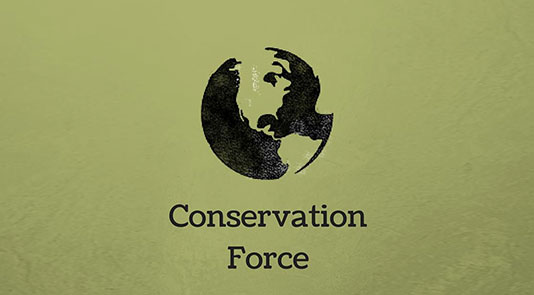 Conservation Force, Inc.
The DSC Foundation is proud to continue our longstanding support of John Jackson and Conservation Force with a substantial grant. Conservation Force is a broad -based hunter's conservation and advocacy organization. Their efforts are largely dedicated to maintaining the ability of hunters to import legally taken species from global destinations into the U.S.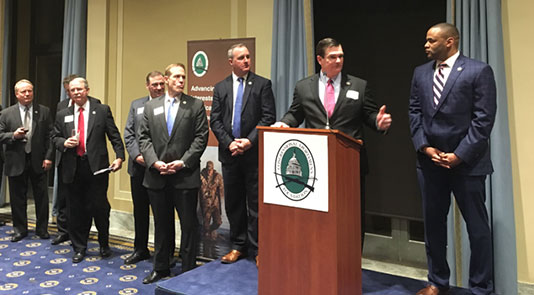 Congressional Sportsmen Foundation
The grant to Congressional Sportsmen Foundation is in support of their strategic plans dedicated to promote, protect, advance hunting, angling, recreational shooting and trapping.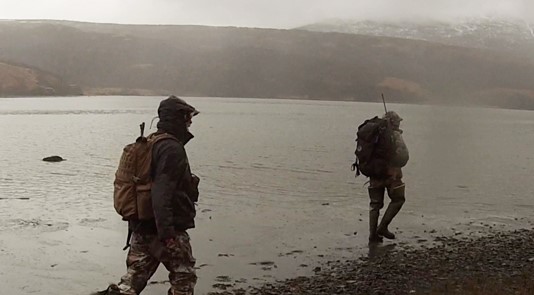 Alaskan Professional Hunters Association
This grant was made to help fund the fight against a catastrophic lawsuit known as the Cassell vs Alaska Board of Game. This suit, if successful, would effectively shut out all non-resident hunting of brown bears on Kodiak Island, and would have a devastating effect on non-resident hunting statewide.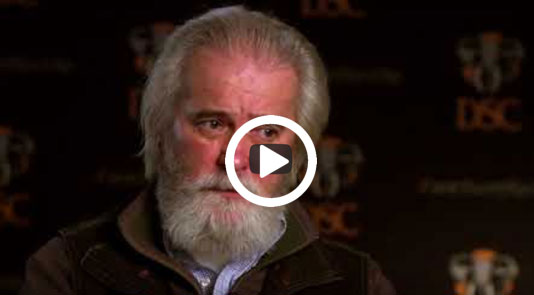 Conservation Visions
Shane Mahoney remains a respected voice on the international conservation stage. This grant will be used to track international policy and legislation related to sustainable wildlife use; to conduct technical reviews, and to develop strong science-based positions in support of sustainable wildlife use internationally.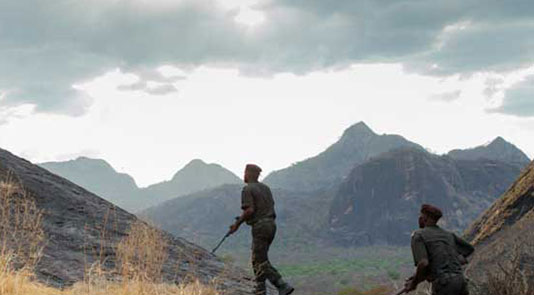 Luwire Niassa Special Reserve
This grant will support anti-poaching efforts that encourage local communities to work with safari companies in a joint effort to make wildlife a carefully managed and sustainable resource. The result will benefit the local people, and the game that ultimately provides both finance and employment opportunities.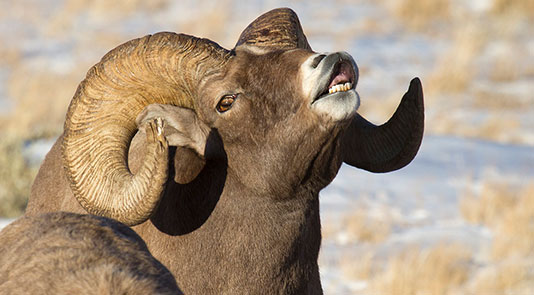 Wild Sheep Foundation
This grant will support WSF's efforts to expand desert bighorns sheep numbers throughout Mexico's Sierra El Alamo region. The grant will be used to build gravity-flow water distribution and delivery systems to benefit bighorn sheep on Sierra El Alamo, and neighboring area where water is currently lacking.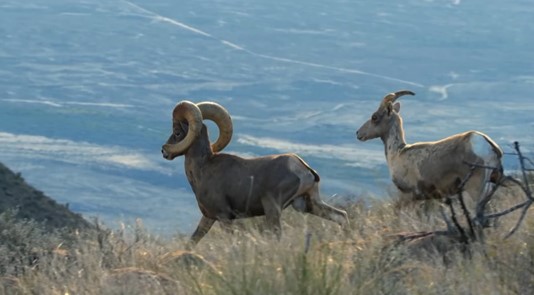 Water for Wildlife Foundation
This foundation has supported over 500 water conservation projects across twelve states, including partnering with the Texas Parks and Wildlife Foundation on eight Texas-based water development projects.
DSC Foundation is proud to support their efforts.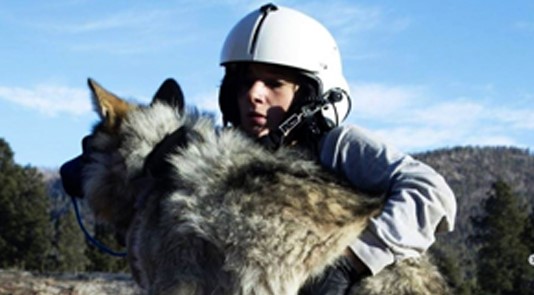 The Wildlife Society
This grant is to support their leadership training program, 'The Leadership Institute' This immersive training program is presented to a select group of wildlife professionals with the goal of building essential leadership skills and capacity in their current and future roles in the wildlife profession.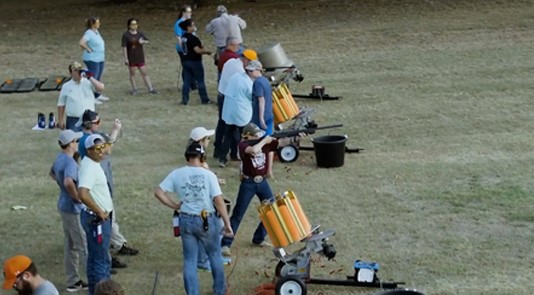 Texas Brigades
A grant was made to support their college scholarship program. The program is based on a 5-Day Training Camp. There are approximately 40 scholarships presented to camp attendees annually. All scholarships are awarded to the students who exemplify conservation outreach and leadership efforts. DSC Foundation also supported Texas Brigades summer Leadership camp.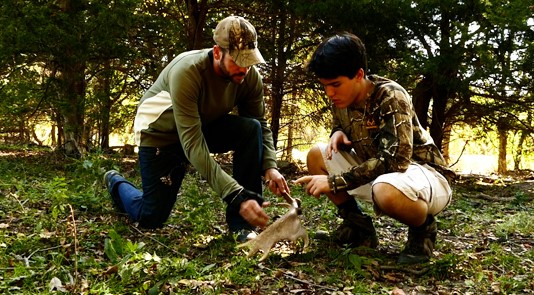 Big Brothers\ Big Sisters "Lone Star Bigs Outdoors"
This grant will support a mentoring program that matches 'BIGS with Littles' to experience the great outdoors through numerous outdoor activities throughout the year.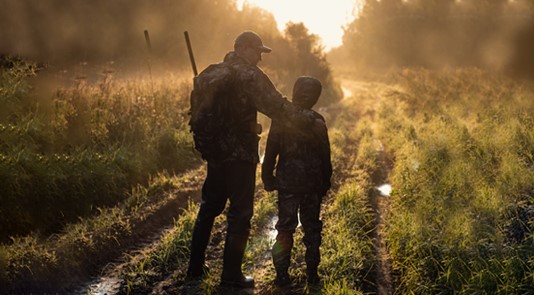 The Texas Wildlife Association Foundation
This grant will provide funding to expand their 'Adventure Hunt' program. This training program features chances for hunters ages 13-17 to learn advanced hunting skills such as stalking and calling. A second grant was made for their "Adult Learn To Hunt "program.