The DSC Foundation Legacy Award was created to honor hunter\conservationists who, through their passion and dedication, have left more than their personal mark on the past. This Award was created to recognize their many contributions to the future, and to the Legacy of Conservation Through Hunting.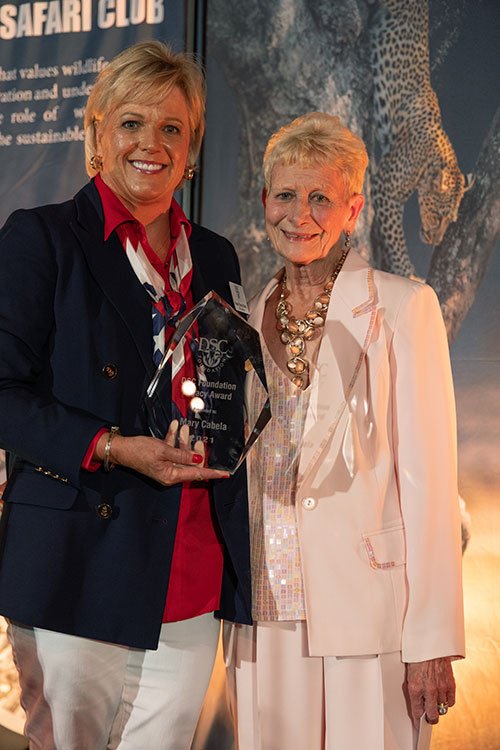 Mary Cabela
DSC Foundation was proud to award Mary Cabela as the inaugural recipient of the DSC Foundation Legacy Award which was presented to Mary on June 12th at the Foundation mid-year Gala.
For over half a century, few names in the hunting and conservation world have been more synonymous with the outdoor lifestyle than the Cabela family.
Mary Cabela is equally accomplished in her role as an astute businesswoman, as she is as an international hunter. As matriarch of the Cabela family, her intense passion for hunting and conservation extends to her 9 children, 22 grandchildren, and still growing number of great grandchildren, which is in itself a precious and personal Legacy.
Dick and Mary shared a deep love for the outdoors, and a deeper faith that gave their many outdoor adventures special meaning. To ensure that future generations would experience similar blessing in their own time, Dick and Mary created the Cabela Family Foundation with the mission of building partnerships, and supporting projects that promote outdoor recreation, conservation, and charity towards others.