Facts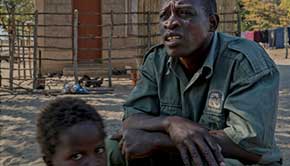 NEW YORK TIMES    SEPTEMBER 12, 2015
A Hunting Ban Saps a Village's Livelihood
SANKUYO, Botswana — Lions have been coming out of the surrounding bush, prowling around homes and a small health clinic, to snatch goats and donkeys from the heart of this village on the edge of one of Africa's great inland deltas.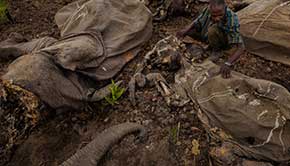 NATIONAL GEOGRAPHIC AUGUST 18, 2014
100,000 Elephants Killed by Poachers in Three Years
Ivory-seeking poachers have killed 100,000 African elephants in just three years, according to a new study that provides the first reliable continent-wide estimates of illegal kills. During 2011 alone, roughly one of every twelve African elephants was killed by a poacher.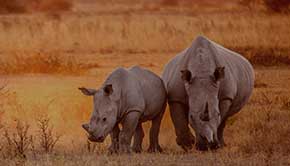 SAVETHERHINO.ORG OCTOBER 2013
The Dallas Safari Club Controversy
Websites and newspapers this month have carried many articles and comments about an auction, to be held in Dallas in January 2014, for the right to trophy hunt a black rhino in Namibia. We're curious as to why this particular trophy hunt auction has received such widespread coverage and comment.